Each week we are going to look back at the girls who made the 90's worth living. Whether they were on a TV show or in a movie they helped shape our pubescent minds and now we want to take a moment to honor them.
With a rumor going around about a spin off of the original show our first Old Crush was the female star of the only teen show taking place in Philadelphia that I know of. Topanga Lawrence(Danielle Fishel) this week we honor you.
In 1993, we were all introduced to Boy Meets World, which focused around the hijinks of a middle school student Cory Matthews and his best friend Shawn Hunter. If every show needs a bromance, Scrubs, it also needs a love interest. That is where we meet Topanga.
For some reason they decided to make her the hippiest of hippies.
Apparently I am part Native American, How!
She had a pretty good run as Topanga, the tree hugging hippie act started to fade to just a regular girl and as she fell for Cory, we fell for her.
Hi, I'm only a little weird but cute, so its okay!
They dated off and on through high school and college, under the constant surveliance of Mr. Feeny
Come at me Mr. Matthews.
Topanga hit her peek in "college", she was that chick who we grew up with who became hot and we thanked her for that. Plus she had big boobs and we thanked her for that as well.
Its official, I am legally hot!
All good things must come to an end, because in 2000, Boy Meets World finished and sadly so did Danielle Fishel's career.
Since leaving TV she has starred in such hits as National Lampoon's Dorm Daze and lets not forget the amazing sequel Dorm Daze 2 which took place on a boat!
The worst tragedy of them all is sadly her body caught up with her breasts, and it caught up quick
I made a hair mistake, sorry.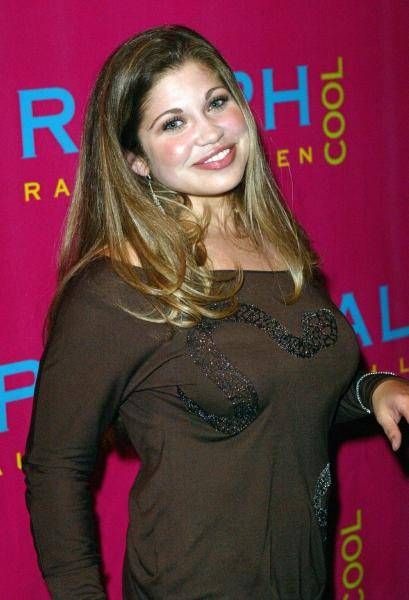 Living in Philly can lead to too many cheese steaks
But we are not here to mock Topanga, because no matter what she looks like now, to us she will always be that cute girl we grew up with, in a non-pedo way. So Topanga, wherever you are, thank you for being you and we hope that the Boy Meets World spin off will bring you back into our lives.
Share with us your 90's crush and she, if its a he I will let Hi-C handle it, might be on here one week.