Download MP3 Here
Or Listen here
Our Back to the Future Extravaganza !
While we prep for podcast 50, we go in-depth on back to the future,
Why we love it, trivia, our gripes and much more... listen if if your
a fan... if not .. the make like a tree and get out of here.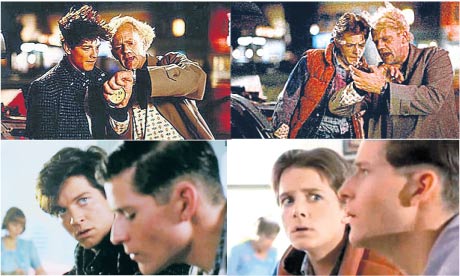 What it could have been??!!?
Two McFlys .. in the same image !
Time Circuits
Click to Enlarge
Best Car......(outside the batmobile)
Just watch.. and get creeped out !
And RAPE face....